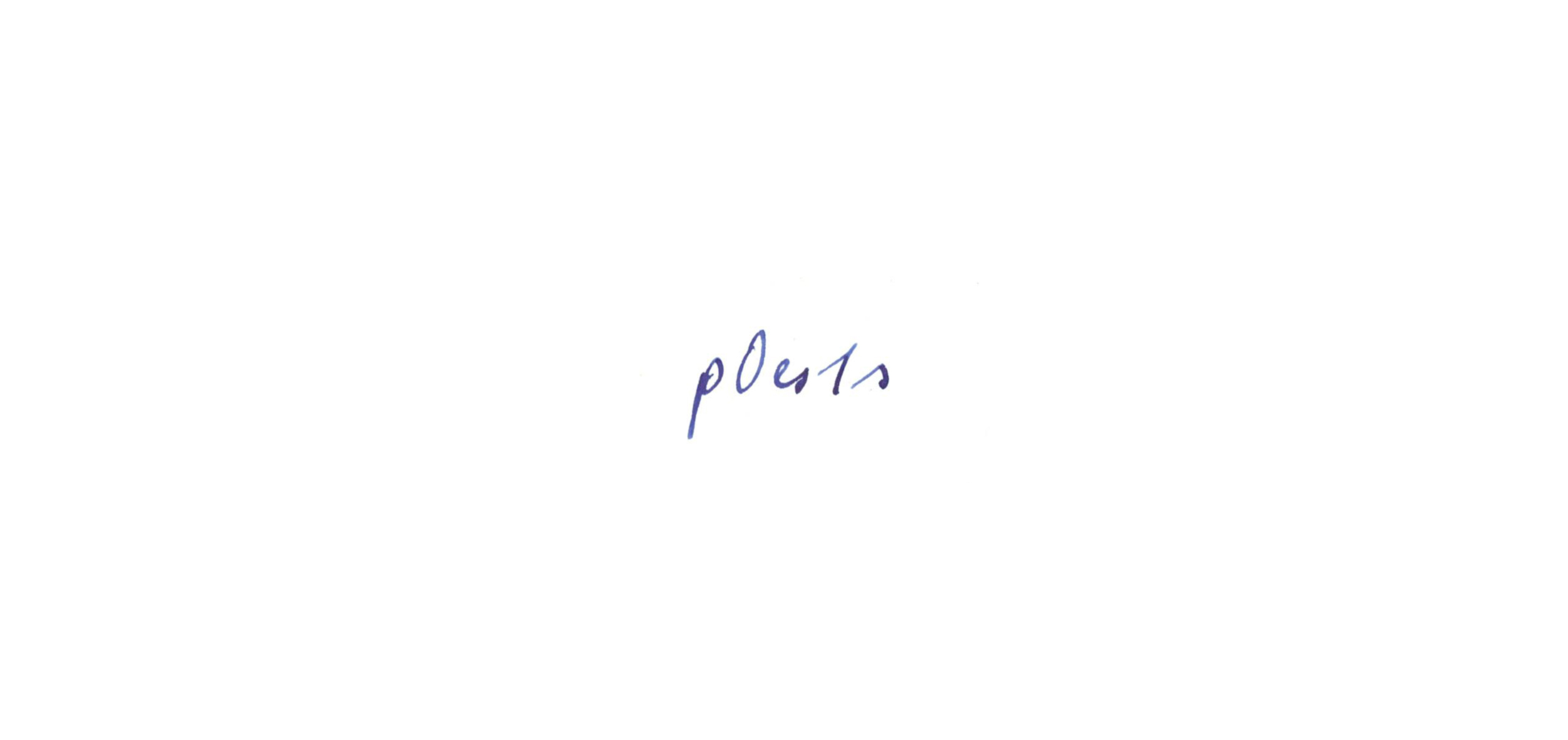 Kunsttempel / Friedrich-Ebert-Straße 177, 34119 Kassel
Language art by Hannes Bajohr, John Cayley, Mara Genschel, Daniel Howe, Annett Höland, Megan Hoogenboom, Jean Keller, Sophia Le Fraga, Silvio Lorusso, Michael Mandiberg, Jörg Piringer, Paul Soulellis, Lisa Spalt, Stephanie Syjuco, Rui Torres, Traumawien, Martin Wecke
Wed, Sep 13, 7 p.m.: Opening
Silvio Lorusso in conversation with Friedrich W. Block
Thu, Sep 14, 7 p.m.: Language Art Performances
by Mara Genschel (Stuttgart), Jörg Piringer (Vienna), Rui Torres (Porto)
In cooperation with the PublishingLab at Amsterdam University of Applied Sciences and Stiftung Brückner-Kühner.
Kindly funded by the City of Kassel and the Hessen State Ministry for Higher Education, Research and the Arts.
As part of a series of language art exhibitions in 2017, the year of documenta 14 (kasselkultur2017.de), Kunsttempel, Kassel, presented "p0es1s – postdigital". The international exhibition featured artists from eight countries who present 16 current positions of language art in a rendition of the Post-Digital Publishing Archive. Following the opening, there was a closed artists' round table as well as a performance open to the public with contributions by Mara Genschel, Jörg Piringer and Rui Torres on Sep 14, at 7 p.m. The show has opened a series on "Publishing as Art" in the Kunsttempel.
The exhibition curated by Friedrich W. Block is part of the "p0es1s" project which has organized exhibitions and research projects since 1992. The exhibition in the Kunsttempel has focused on current positions of language art labeled 'post-digital' ("a term that sucks but is useful" – Florian Cramer):
forms which reflect language processes under conditions of computer technology and culture, using all kinds of media technologies;
forms which enact the turn from digital to analog realizations such as poster prints, typewriter sheets, or (artist) books, while emphasizing the switch between electronic and physical spaces and the cooperation of human and artificial agents;
forms of conceptual or 'uncreative' writing which often analyze and transform existing text material via computer algorithms; publication becomes artistic production and vice versa: Using innovative concepts, poetic language art puts a new perspective on the much-cited crisis of publication.
The Post-Digital Publishing Archive, curated by Italian media artist and researcher Silvio Lorusso, was transferred from the Internet to the physical space of the Kunsttempel gallery. Book and text objects documented in the online archive have been displayed for the first time; the archive itself has been present. At the same time, artists not yet represented in the archive were invited to contribute new language art projects to both the exhibition and the digital archive.